Luxury Living - Interior Design & Decorators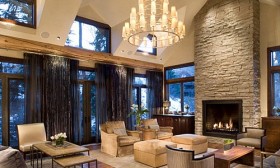 Offices in Monaco and in London offering a interior design service.
We are decorators that specialise in wooden/laminate flooring /plastering or electric and plumbing work to a very high standard. We also carry out design work.
Tell us about your interior design project
Next, tell us about your own design requirements: we'll need to know the type of project, your budget, what styles you like and where the property is.
To tell us about your project, you can either fill out our web form or call us on 07956 888 801
We propose designers who match your requirements
Based on what you tell us, we will then recommend the interior designers that best match your requirements, show you examples of their past work and provide personal introductions to them.
There's no commitment to use any designer we recommend.
Background to Monaco: A sovereign and independent state, the Principality of Monaco has borders on its landward side with several communes of the French Department of the Alpes-Maritimes; from west to east these are Cap d'Ail, la Turbie, Beausoleil and Roquebrune Cap Martin. Seawards, Monaco faces the Mediterranean Sea.
Monaco lies on a narrow coastal strip, which sometimes rises vertically upwards with its highest point at 63 metres. Its width varies between 1 kilometer and a mere 350 metres. Its coastline is 4 kilometres long. The Principality has only one commune, Monaco, whose limits are the same as those of the state.